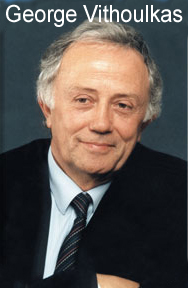 You probably know that homeopathy involves diluting substances down well beyond Avogadro's Limit, to the point where there are no atoms or molecules of the substance remaining - but the medicinal value is said to still be there. Don't look at me!  It's their idea, not mine! It's all a matter of magical vibrations, of course...
If you've ever wondered what homeopathy is really all about, you can now have revealed to you by a devout disciple of the calling, George Vithoulkas, on his website. Go to www.vithoulkas.com/content/view/1965/147/lang,en/ and scroll down the left margin to "Basic Ideas in Homeopathy." Click on that, and you'll see a complete and comprehensive description of this art. Better informed, you'll now be able to discuss this with friends, and not be embarrassed.
Just another service of the JREF!