After eleven days and stops in nine cities, including a CTV Atlantic television interview, James Randi's lecture tour across Canada has come to a close. I was fortunate enough to accompany Randi on this journey, and I can't express strongly enough how rich the entire experience has been. In a previous post, I thanked some of those who helped us with the first half of the tour, and now I would like to mention the ones who saw us through to the end.
Special thanks to Kendra Getty and Mark Hryniuk in Saskatoon, Seanna Watson in Ottawa, Brahim Abdenbi in Montreal, Jesse Brydle and Shawn Wilson in Halifax, and all the other CFI Canada volunteers who worked so hard to make this tour possible. In particular, I would like to thank Derek Pert in Toronto for coordinating with CFI Canada's local branches.
Randi spoke to sold out crowds throughout the country, and I have been told that this tour raised enough money and generated enough new memberships for CFI Canada that they will remain a vibrant force for skepticism for a long time to come. Thanks again to everyone involved. We hope to see you all soon.
More photos after the jump.
Randi receives standing ovation at the University of Alberta
Randi on CBC Radio in Halifax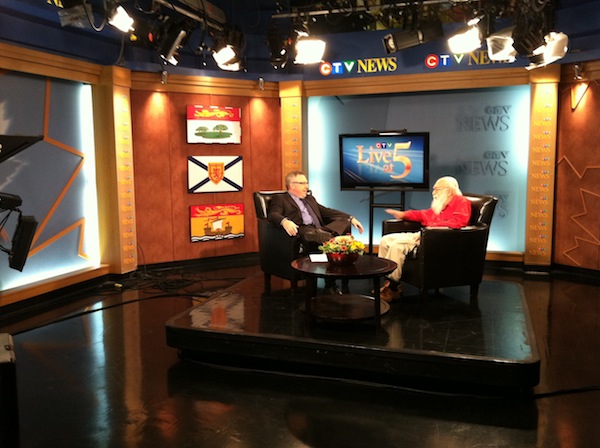 Randi on CTV News