We have some bad news and some good news for TAM London, which will be held at the Mermaid Conference and Events Centre in London on 3-4 October 2009.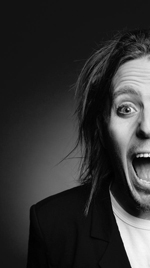 First, the good news: the Australian singer/comedian Tim Minchin will be joining our lineup! Tim wrote the brilliant and hilarious beat poem "Storm" - about a dinner encounter with a believer of woo - which swept through the skeptical community a few months ago. His music is skeptical in nature and very, very funny. He's extremely popular and very busy, so we're thrilled he will appear at TAM London.
Next, the not-so-good news: Professor Richard Dawkins can no longer attend due to an unavoidable scheduling conflict. Richard is a great friend of the JREF and we're saddened he cannot make it, but because he is such a friend he has very generously offered to give us a DVD of a television program he presented on BBC Four. A copy of this DVD will be given free of charge to every TAM London attendee.
We understand how popular Richard is - we like him, too! - and if this changes your plans to attend TAM London, we understand. Please contact us at This email address is being protected from spambots. You need JavaScript enabled to view it.; we do have a refund policy in place.
We apologize for this inconvenience, but we continue striving to make TAM London the skeptical event in the UK. And stay tuned: there's more information coming, too!